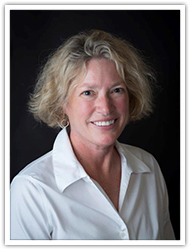 Marcia A. McNagny is a lifelong resident of Whitley County, Indiana.  After attending Columbia City Joint High School, she received her bachelor's degree from Miami University, Oxford, Ohio.  She then obtained her degree from Indiana University School of Law, Bloomington, Indiana and returned to Whitley County to open a private practice in Columbia City and to work with her mother, Patricia A. McNagny (JD Indiana University – Bloomington, 1951).
In 1997, McNagny joined Jonathan Myers, Greggory Hockemeyer and Soultana Myers to form Myers Hockemeyer & McNagny LLP.
McNagny has served as the City Attorney or Deputy City Attorney for the City of Columbia City since 1998.  She often assists non-profit organizations in their establishment and continued operations and has served on boards of organizations, including, Wood-Land-Lakes, RC&D, United Way of Whitley County, Tippecanoe Lake Country Club, Parkview-Whitley Hospital Foundation, Camp Whitley, Tippecanoe Lake Country Club Historical Foundation and Merry Lea Board of Trustees.  McNagny's primary areas of focus are estate and succession planning, trust and estate administration, small business, real estate and municipal law.
McNagny is a member of the Whitley County Bar Association, Huntington County Bar Association, Indiana Municipal Lawyers Association, Indiana State Bar Association, American Bar Association and is a Master Fellow of the Indiana Bar Foundation.